What's it like working with Jill?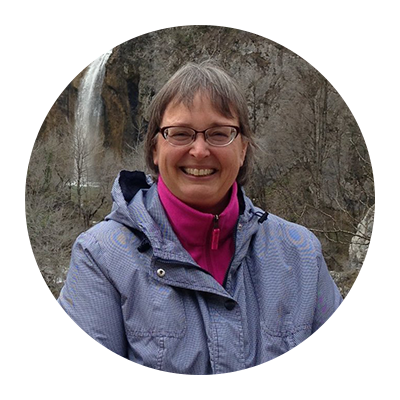 Before working with Jill, I felt as if life weighed me down, literally and figuratively. I was extremely overweight and was taking prescription medications for high blood pressure and high cholesterol. My doctor had warned me of metabolic syndrome and the possibility of developing diabetes. I rarely exercised and didn't even like the thought of sweating.
Each day was a struggle, with low energy and extra weight to slow me down, and low self-confidence dragging at me too. I had nearly lost hope that I could ever make any significant changes, as I have had emotional and physical issues with extra weight most of my life.
Working together, I feel empowered to support my body, my health and my life. I feel like I have written a new, hopeful chapter with Jill's information and inspiration guiding me to strive to become the best possible version of myself. I am learning to be accountable to myself.
Working together I am losing weight; discovering new ways of enjoying food without guilt and stress; finding the fun in regular physical activity; learning so much about the types of food that best support my body, as well as how to plan, grocery shop and prepare meals; learning to be more thoughtful and aware of the choices that I make for myself; learning how to put myself first before taking on the rest of the world. The biggest shift I have experienced since working together: I am happier, calmer, more relaxed and lighter in both body and spirit.
What I like most about Jill's approach is that she takes the time to get to know you and she looks at the whole picture of your life in a non-judgmental way, guiding you gently through the tangles of everyday living. She is helping me to find the rhythm of my own body's energy and hunger levels, instead of imposing a one-eating-plan-fits-all kind of mentality. Her approach is very caring and supportive.
Jill has an ability to make you feel as if you are the most important and interesting person at that moment in her time. She is one of those rare and wonderful persons who always lift you up.
I am thrilled with the changes to my life that I have achieved with Jill's support and guidance. This experience has been and continues to be a huge benefit to me in all facets of my life. Susan
Before working with Jill I felt like I had no control. I spent all my time taking care of my family, my clients and my coworkers and no time taking care of myself. I was very good at playing the victim—of my own life–and I had put up a wall behind which I hid. I justified my poor eating and strange habits by telling myself, "I deserve it" and as long as I stayed behind that wall, I was convinced no one could see me. I was preoccupied by other people's opinions of me. I based much of my self-confidence on my perception of what others were thinking. I used food to deal with my insecurities but I don't think I realized it until after working with Jill. I always believed I had body image issues—which I did—but it was more than that.
After working together, I feel more in control. I have tools and options to deal with my insecurities and my emotions that don't include food. I also feel more comfortable being vulnerable—so I can ask for help when I need it.
After working with Jill, I am more structured. I plan meals. I organize. I prioritize. I am more efficient. I stick to the schedule. I am more confident and satisfied. I have enough. I do enough. I am enough.
The biggest shift I experienced since working together has been my outlook on life. I didn't realize how negative I had become. I now seek out positive affirmations, maintain beneficial relationships and just generally take care of myself. Not only is this mama more relaxed and more pleasant, which my family appreciates, our family members as whole have more energy and we've been healthier. It's a process, it's not perfect, but I'm okay with that. This experience was my entrance, my window, into the world of whole foods. I enjoy cooking and trying new recipes, my kids are definitely adventurous eaters, and we're pursuing alternative, natural treatments for our daughter who has an autoimmune disorder.
What I like most about Jill's approach is how personal it is. I am a licensed counselor and was a little freaked out when she started giving me hugs before and after each session, but by the end of our time together I enjoyed returning them. I felt that the hugs, on my part, became more sincere and natural the longer we worked together.
I would highly recommend working with Jill if you feel stuck; if you feel out of control; if you feel you need to confront something in order to change—even if you don't know what that something is.
Jill has an ability to make you feel like you're the only person she is working with. It's the personal, individualized approach not only to the whole process but each individual session. Carrie D.
Our first meeting over a year ago, I was looking for something to validate me, to give me meaning. I was also wanting to lose weight, learn how to cook healthier and possibly adopt a few better practices. I'm ending this part of our journey 4 denim sizes smaller with the know how to cook healthier. I'm no longer chronically addicted to sugar or dairy or bread. I have increase energy and an appreciation for life.
I cannot begin to tell you how much more I've gleaned from our time together. I discovered healing in the most unforgivable places of my heart and soul - unforgivable by my standings and expectations. I saw and learned the beauty of Grace, not only from the impact of the foods I was putting into my body but also from the things and people I surround myself with and through a journey to complete healing I never thought possible.
I've also learned what dairy does to my body and have decided to embark on a mostly dairy free diet, and I don't know how to put into words how freeing that is.
Jill tailored this program to me personally. She was not only prepared and educated, but also a wealth of information and someone who practices her own suggestions. More than any of this though, to me, she's been a person and space in which it's ok to be broken. I can't thank her enough for encouraging me and loving me through my journey. Jodi
I love Jill's energy of positiveness and hope for me. She never once made me feel like my health problems were really strange. I'm not quite sure how to put words to this, but she gives clients the ability to believe in themselves, like nothing is impossible in terms of your health if you just stop and have some faith in how your body is created and how you choose to take care of it. Jill's attention to both the physical and emotional body is awesome, a great balance between the two. Tracy
Jill is very gifted in listening to discern and determine what our inner beings/souls are saying. She is able to be in the moment (time, space, place) with me in a beautiful way and in a way that enables me to listen to my heart. And, to top it all off, her education and experience gives her a wealth of important knowledge. Kathy
Jill is a strong, confident, encouraging and accountable coach. She is compassionate and has a deep desire to share the truth. She helped me see my connection to food with my lifestyles, environment and also my emotional as well as spiritual state. And amongst that is a feeling of the spirit working through her to unite all of this together. This is her calling. - Erin
Jill is amazingly gifted as a counselor. Not only knowledgable about nuturition, health, etc., she has a tremendous capacity to engender trust, and to address the whole person in a loving, caring, yet professional manner. D. B.